Music, Performing & Visual Arts
Creative Music Program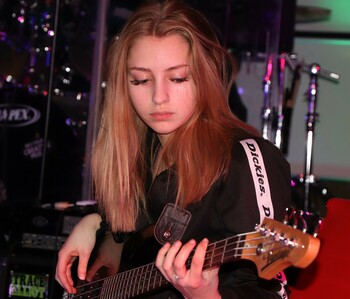 Our popular music program has expanded greatly over the past 6 years and now comprises 3 different streams. Many students take our classes throughout high school and have the opportunity to work with some of Alberta's top musicians, learn to write their own popular music and go into the recording studio for a professional result. Our program is involved in 15-20 events and shows per year in a variety of events, some volunteer and some paid. 

General Music (Singer-Songwriter) 10, 20, 30
Acoustic class learning acoustic pop music covers of the student's choice, vocals and performance techniques and music skills. After students learn to play with our musicians we explore songwriting and give an outlet for creative expression through songwriting techniques. Students have a chance to showcase their original songwriting and receive feedback from professional songwriters through a variety of professional workshops and shows.    

Audio 15, 25, 35
Students in this program work closely with our musicians and gain expertise in running live sound, recording and music video projects with our new Behringer digital sound board.  Students get to work on the latest state-of-the-art software and sound equipment including recording standard ProTools.  Opportunities for volunteer and work experience doing live sound for theatre and music shows in the Edmonton are possible for strong and keen students.  
Facey Band Program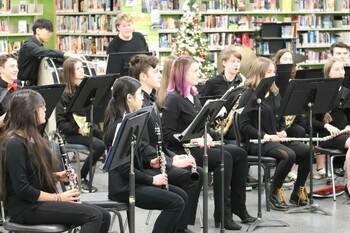 Facey Bands have an impressive history. Since 1988 the program has provided students with remarkable experiences and outstanding achievements in Concert Band and Jazz Ensembles. Over the years, these young musicians have toured across Canada; from Vancouver to Ottawa.

Some of their significant accomplishments include:
 •Concert Band Grand Champion at Great Northwest Music Festival, Vancouver
 •First Place Jazz Band at Great Northwest Music Festival, Vancouver
 •First Place Concert Band at Great Northwest Music Festival, Vancouver
 •Festival Canada, Banff
 •National Finals at Festival Canada, Calgary
 •Vancouver Heritage Festival

Facey Bands continue to expand as students are exposed to a variety of genres, workshops, performance opportunities, festivals and band tours.
Drama 10, 20, 30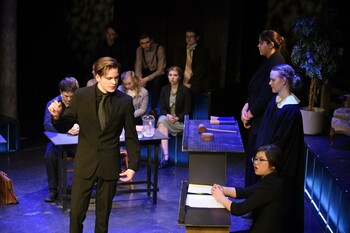 The Bev Facey Theatre Program is recognized throughout Alberta for its high quality productions and professional atmosphere. Every year, each class participates in its own show ranging from exciting children's shows to a high budget musical.
If you love performing to sold out audiences then the Facey Drama program is for you!  
Some past shows include: Pride and Prejudice, Tale of Two Cities, Dead Man Walking, Romeo and Juliet and The Crucible, to name just a few. Many of our students who complete this course go on to theatre or film school.
Musical Theatre 15, 25, 35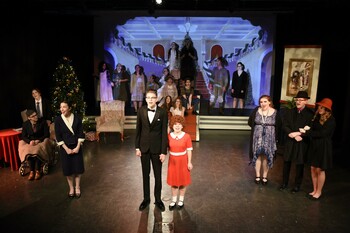 Bev Facey is proud to have one of the largest Musical Theatre programs in Alberta. This program is perfect for the male and female who want to become a more complete actor, singer and dancer. You will have the opportunity to work with some of the best vocal, acting, dance and musicians that Edmonton has to offer. You will study vocal production, acting and dance all while working on a full length big budget musical. You will perform this monster musical at Festival Place to thousands of people all while being accompanied by a live professional band. Our musicals are incredibly professional and we have a spot for the star or novice. Whether you are brand new to singing and dancing, or a theatre veteran this is the perfect program for you. Past shows include: Bring It On, West Side Story, Les Miserables, Seussical, Jesus Christ Superstar and Fiddler on the Roof to name a few.
Technical Theatre 15, 25, 35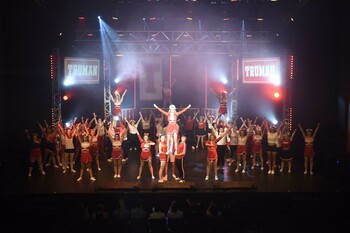 Ever wonder what happens behind the scenes of a play or musical? The very busy Bev Facey Theatre program needs technicians to fill the demands of our Drama and Musical Theatre shows. Technical Theatre provides students with the basic skills needed to be competent, effective, and safe technicians who enhance the experience of the audience and cast, and create magic onstage. The areas of study in this full year course include Lighting, Audio, Carpentry & Set Building, Paint, Props, Costume, Make-up, Front of House Management, and Stage Management.
Personal skills emphasized and developed throughout the year include time management, risk taking and personal confidence, teamwork, organization, leadership, attention to detail, and a commitment to excellence. Students meet once a week at lunch time for seminars and instruction, and then gain hands-on experience with after school calls.
Credits are awarded on the basis of hours worked on class projects and shows. Tech calls, rehearsals, and performances take place in the 80 seat Bev Facey Theatre or the 500 seat Festival Place theatre. Both offer extensive technical capabilities.
Students who are not in the Drama program are welcome to attend, and those who are in an acting / performance class are encouraged to take this eye opening class to see how things work behind the scenes.
Art 10, 20, 30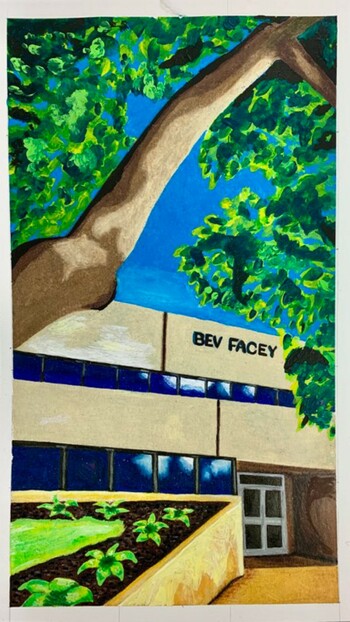 Bev Facey Art is an exciting and dynamic program that gives students the opportunities to develop their creative potential.

Through the disciplines of drawing, painting, printmaking, photography, and sculpture, students develop the necessary skills to make their visions a reality. Students learn how to look and talk about their art with confidence as they learn about art today and how artists throughout history have expressed their ideas.  The program's strength is the ability to instill in students a real passion for art as students explore and appreciate the world around them. The program is versatile and adaptable in building on skills developed in previous art courses and life experiences while preparing students for post-secondary programs.

The teacher, Mr. Allan Milne is a practicing artist and believes strongly in giving students artwork exposure through various galleries and other spaces around Sherwood Park. Showing in local galleries and other shows gives students confidence and shows students what it is like to work as a professional artist. Student's artwork is also celebrated in a variety of ways around the school including many murals and displays with one display case devoted to the artist of the week.
Drama Programs 2022
Check out our Theatre Programs for the 2021-2022 School Year!