Football
Alumni Scholarship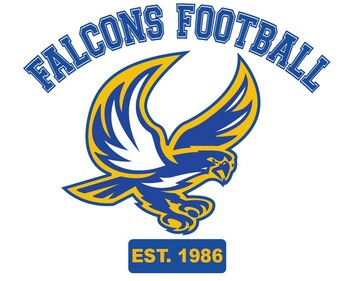 In conjunction with the Bev Facey Football 20th anniversary celebrations in 2005, it was decided there would be the creation of a legacy scholarship. The purpose of the Alumni scholarship is to provide assistance to those student-athletes who continue to play football after high school. A maximum of TWO scholarships valuing $1000 each will be awarded for 2019.
Criteria:
Currently registered in a post-secondary educational institution or other post-secondary training program and graduated from the Bev Facey Football program. Priority will be given to applicants who have played or are currently playing post-secondary football (University CIS or Canadian Junior). Actively involved in the local community through volunteer work or coaching and represent the virtues of the 'Facey Way' in the community at large.
Eligibility Requirements:
1. Individuals need to submit confirmation of their school or program registration
2. Completed application form and relevant supporting documentation
3. Submitted to Bev Facey or emailed to faceyfootball@gmail.com by November 8, 2019
Application forms available here Football Alumni Scholarship 2019 or can be picked up at the Bev Facey General Office.
Selection Committee: Head Football Coach, Principal, Parent Group Representative
Scholarship recipients will be acknowledged at the November 20, 2019 Year End Awards Banquet. Scholarship application deadline is November 8, 2019 4:00 p.m.
Senior Football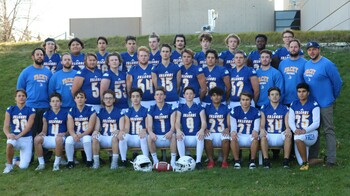 Junior Football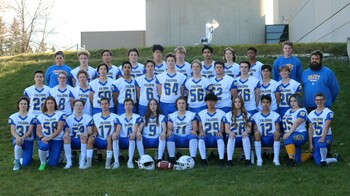 The Junior team is comprised of grade 10 & 11 student-athletes. Junior football is a great opportunity to learn football and gain the confidence needed to be successful at Senior. 
Games are Tuesday nights at Emerald Hills Field in Sherwood Park. 
Tradition
Follow us on Twitter @FaceyFootball

1990, 1991
Miles Conference Champions
1994, 2002, 2005, 2007, 2008, 2009, 2011, 2012, 2014, 2015, 2016 
Carr Conference Champions
1990
Northern Alberta Tier II Champions
1994, 2002, 2005, 2007, 2008, 2009, 2014, 2016
Northern Alberta Tier I Champions
2002 Tier I Provincial Champions